About Kekkan-Bijin (Capillary microscope)
What is Kekkan Bijin?
※ Not a medical device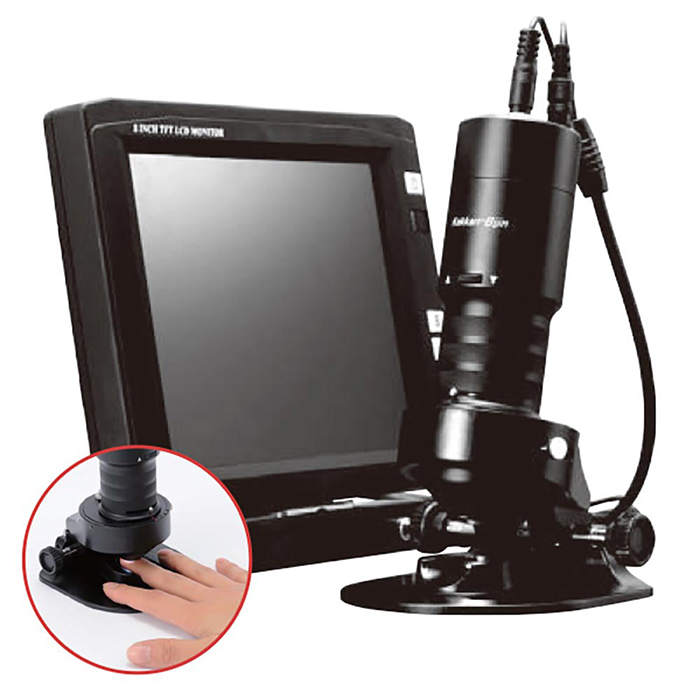 The capillary scope Kekkan Bijin is a type of equipment that can easily observe capillary blood flow without drawing blood.
Three main points of observation:
Whether or not capillaries have twists
Whether or not the thickness of capillaries is appropriate
Whether or not there are impurities in the capillaries
Checking the status of your health by viewing minute changes occurring within your own body can provide you with an opportunity to rethink your lifestyle. In addition to being used mainly as a consoling tool at the entrance of pharmacies and other locations, AT's products are also being used, for example, in the research departments of private companies to evaluate the effectiveness of a product.
Closely observing the health of people around the world through the power of "capillary technology.
AT CO., LTD. is the world's first venture company providing "capillary technology" in the field health care and pre-symptomatic diseases. We offer comprehensive capillary analysis systems that can perform observation, analysis, evaluation, and save capillary images. Based on know-how gained from capillary observations by tens of thousands of people as well as the extensive capillary data acquired through these observations, we are conducting research day and night together with leading researchers to clarify the relationship between capillaries and other health phenomena. Supported by this kind of new capillary analysis, we are pushing forward to establish a world where all people can easily confirm their health and prevent disease with "new-generation health and pre-symptomatic disease indicators."
Can be used for highly magnified observations of body parts, including skin, hair, and gums.
Can observe capillary conditions, a feature that has been covered on television and in magazines and other media outlets.
Kekkan Bijin can examine the status of your health in a simple and easy manner.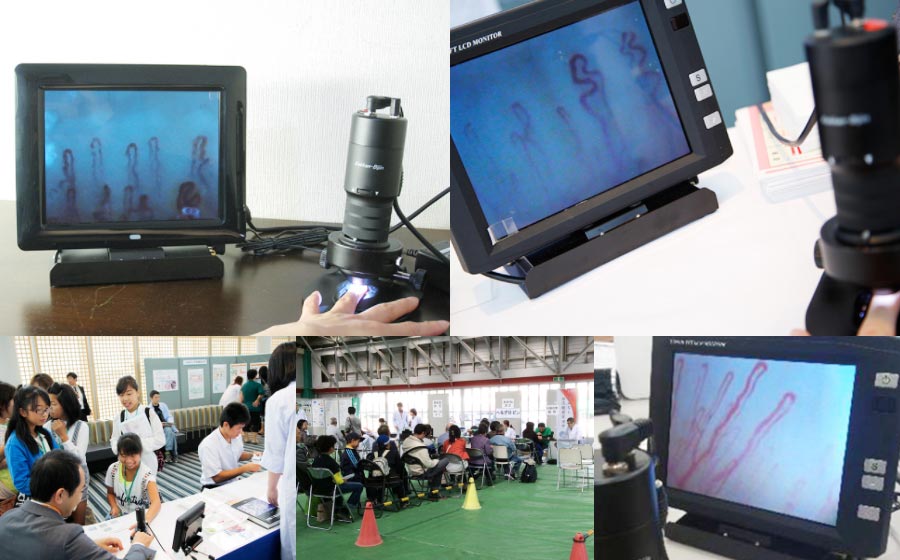 Because no special qualification is required to operate kekkanbijin, anyone can use it easily.
Recently, two conditions that continue to increase as prime examples of health hazards are blood circulation failure and low body temperature. Amid this, there is a significant need for people to be able to know whether their blood is silky or syrupy. However, many people do not know where to turn to find out such information.
With its relatively small size, low cost, and simple operation, Kekkan Bijin can easily meet customer needs. Customers particularly enjoy being able to conduct regular observations.
Kekkan Bijin is being used for a wide variety of reasons, including supplement sales and health equipment sales, as well as for a part of private companies' welfare programs and household health management.